Building Confidence, Collaboration in the Community
October 5, 2023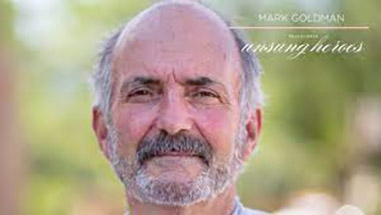 Mark Goldman, architect, coordinator for the UNM-Taos Construction Technology program, and champion of affordable and sustainable housing, was named a 2023 Unsung Hero on Oct. 4 at the 23rd-annual Unsung Heroes event, hosted by the Taos News at El Monte Sagrado in Taos. 
Goldman was one of nine Taos County residents recognized by a panel of previous honorees. This selection committee chose this year's Unsung Heroes based on their remarkable contributions to the community through exceptional business leadership and volunteer efforts.
Near and dear to Goldman's heart is teaching students how to build with more affordable, hybrid, and natural building methods. 
"Students today are learning that if you can't afford it right now, you can build it," he said. "We're in a time and a place where it just makes so much sense; the window is open. Building a house doesn't just build your house. It builds your confidence." 
This past summer, he led an undertaking by UNM-Taos students in the building of an off-grid healing center for veterans and the general public at the Veterans Off-Grid site in Carson, New Mexico. 
"What I've learned is, we're stronger when we work together. If you're going to improve your community, it's about identifying and thinking outside yourself, and looking at others. We all have something to offer," Goldman said in a video interview produced for the Unsung Heroes event by UNM-Taos Multimedia Development Specialist Enrico Trujillo. 
To view Goldman's video in its entirety, go to https://youtu.be/Zr9sF7akt0M.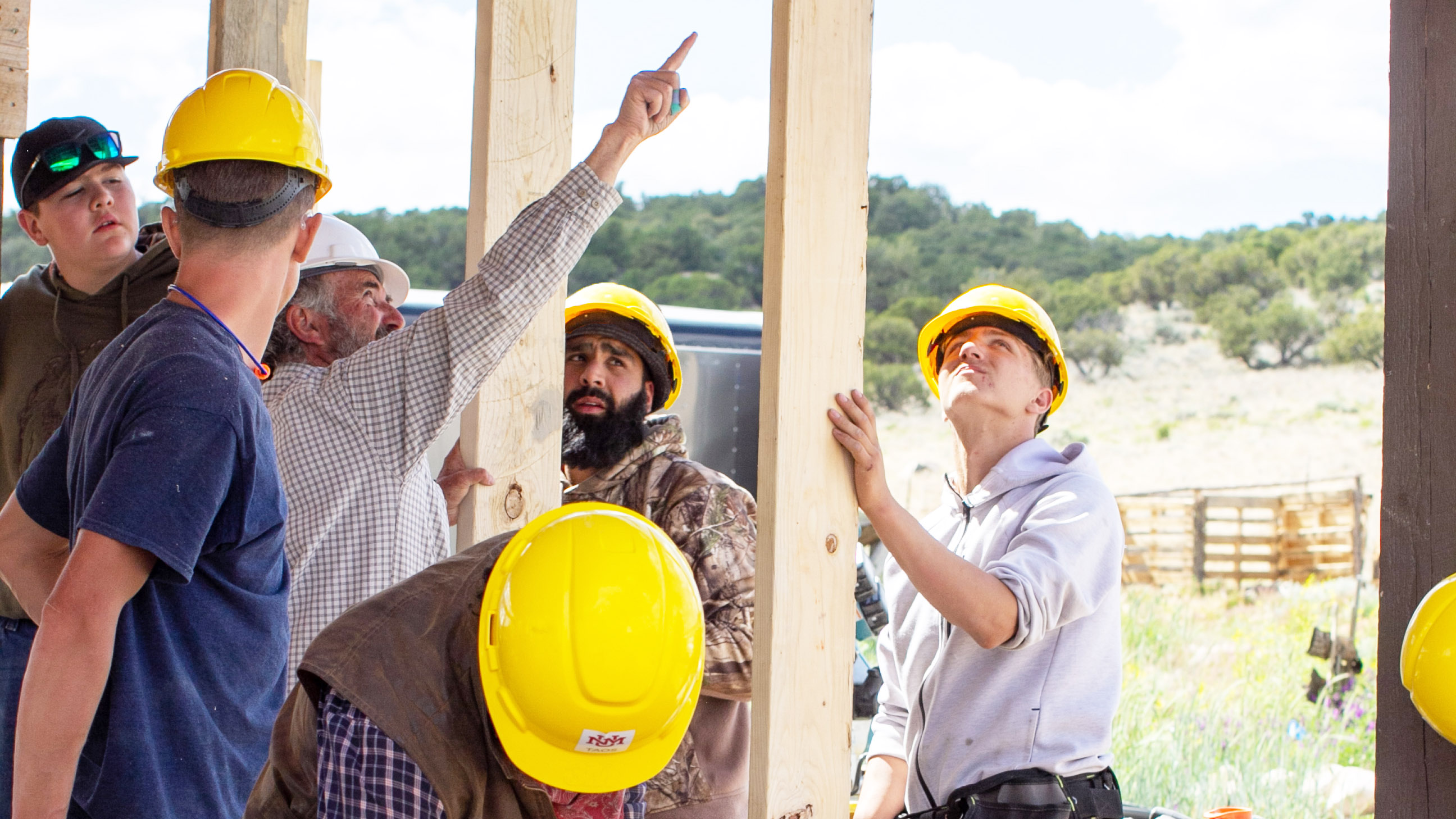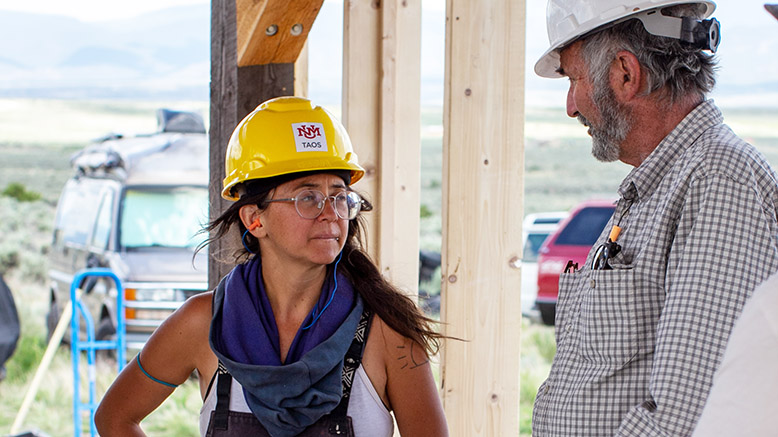 Photos by Enrico Trujillo
Mark Goldman, in a white hard hat, instructs students during a summer project at Veterans Off-Grid in Carson, New Mexico.