COVID-19
BRING BACK THE PACK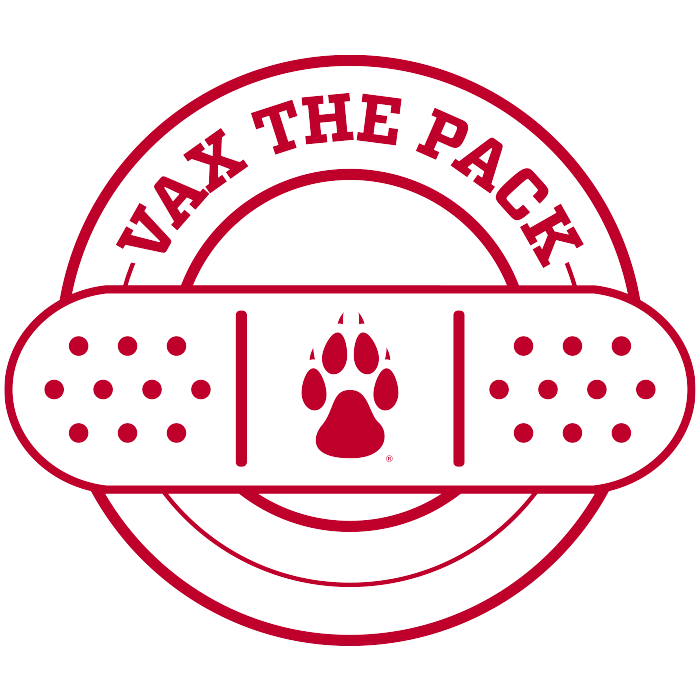 A critical part of making our return as safe as possible is ensuring every Lobo is vaccinated. Last week, the UNM Board of Regents formally endorsed the administrative mandate requiring all faculty, staff, and students to be vaccinated for COVID-19 as quickly as possible. If you're already vaccinated, please visit UNM's vaccine verification site to upload your documentation. And if you're one of the more than 11,000 Lobos who have already uploaded your documentation, thank you.
We also understand that there will be some who are unable to be vaccinated; for that reason, we are offering limited exemptions to the mandate. If you believe you qualify for an exemption, you may complete an exemption form, which you will then upload through the UNM vaccination verification site. The request will be reviewed by the Office of Compliance, Ethics, and Equal Opportunity (CEEO), and you'll be notified by e-mail if you've been granted an exemption. If so, you'll need to be prepared to receive periodic e-mail requests to upload proof of a negative result for COVID-19 (PCR test) for samples collected and tested within 7 days of the upload. For more information, or if you have questions, we're providing lots of information on the Bring Back the Pack website.
Finally, please remember that The University of New Mexico presently requires masks to be worn indoors by all individuals, vaccinated and unvaccinated, at all locations on the UNM Albuquerque, Gallup, McKinley, Taos, and Valencia campuses, as well as our regional site in Sandoval County. Masks must be worn in any indoor group setting, including classrooms. All students, faculty, staff, and visitors should wear their masks at all times in UNM buildings unless they are eating, drinking, or in an office alone.
Wearing a mask is one of the easiest things we can do to ensure I protect you, and you protect me. Thank you for looking out for our Lobo family and extended community.
---
SELF-REPORTING COVID-19 DIAGNOSIS PORTAL Testing locations in Taos
---
Latest Guidance:
Screening stations at all building entrances. Upon entering, stop at the check-in table. You are required to take your temperature and log-in on the sign-in sheet. If your temperature is 100 degrees or more, please do not enter the building. Go home. Students, notify your instructor of your absence. 
Effective August 5, UNM will

 

require full COVID-19 vaccination

 

for all faculty, staff, and students, no later than September 30, 2021
Effective August 2, UNM has implemented an

 

indoors mask mandate

 

for all individuals, vaccinated or unvaccinated, across all UNM locations in Albuquerque, Taos, Valencia, McKinley, and Sandoval.
https://bringbackthepack.unm.edu/vaccine/vaccine-requirement-exemption-forms.html
---
TAOS SPECIFIC INFORMATION


STUDENT AFFAIRS:  unmtaosadmissions@unm.edu

ADVISING:  taosadvise@unm.edu

FINANCIAL AID:  finaidtaos@unm.edu

GENERAL INFO:  taos@unm.edu
---
January 14, 2022 UNM-Taos Campus COVID-19 Update
January 21, 2021 Spring Reopening Plan
September 4, 2020 COVID-19 Update