Student Government
2023-2024 STUDENT GOVERNMENT CANDIDATES
VOTE FOR YOUR 2023-2024 STUDENT GOV. CANDIDATE
Angeles
I was born in New York, but never seen Lady Liberty. I grew up in Taos, NM since I was 8 yrs old. I like reading, playing games and hanging out with friends. My next goal after graduating is to travel for at least 3 years, first around the U.S, and then the world.. My dream is to one day have a big garden, and a cozy home in the middle of nowhere.
I believe what will make me a good representative is that I like to dedicate all my energy into what I'm doing, because if I'm going to do anything, I'm gonna do it right or not at all. I switched degree programs being a semester away from graduating to an entirely different major. I have been a student at 4 different colleges and universities. The point I'm trying to get across, is that I understand how schools work, and how frustrating education can be when you don't have a voice in something you are dedicating your most valuable asset (time)too. Instead of appealing as a leader, I want to appeal as just another student, who understands some of the hardships of being a student. Let me be your voice to get the most out of your time, energy, and education. 
Alan P Hernandez Dominguez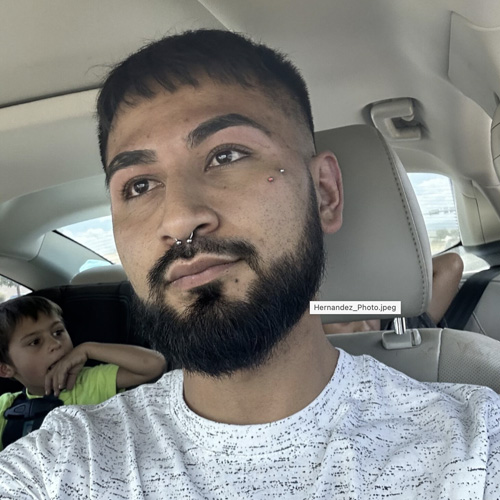 I grew up in Taos Nm around the Ranchos De Taos area, my main interests and hobbies are music, physical activities such as exercise, mountain biking and hiking . What makes me unique would have to be my interest for learning more about the world and life. I'm a person yearning for knowledge and living life to the fullest
I am a person that has always worked to get to the place I'm at. I have taken on leadership roles in sports or in work settings. I was a General Manager for a cleaning company my duties included overseeing important projects but never did I sit back and let everyone do the job. I always got down to business and made sure to carry my team on my back when I had to. I am bilingual so I know I could reach out to a broader group. By taking those language barriers down I know I could reach who ever needs help. I will stabling connections with those who seek help by listening to them, I know that those that have to work hard or are going through hardships beyond their control will be able to resonate with my message. Which is " you can achieve anything if you set your mind to it and by working hard for it" . I will serve them by representing them and advocating for their academic needs. I've been through it myself and I wanna be an inspiration for them. I want my fellow classmates to pursue their dreams in life.
Brooke Hoegger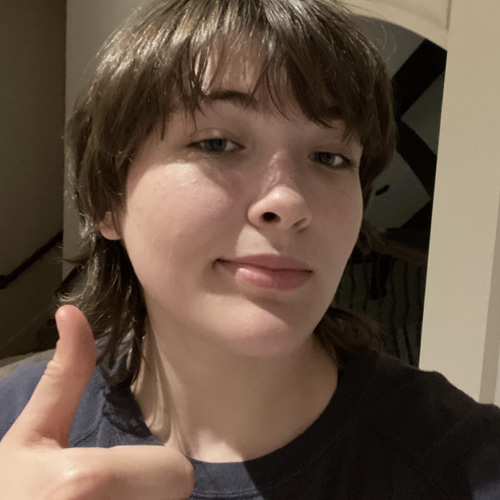 I grew what in Rockwall Texas and came to Taos for a new change. I love to wrestle and lift weights and I hope to make change in Taos by working with our fire station and ambulance.
I love to get myself involved in the community and listen to what others have to say. I love to take initiative and contribute as much as I can. I have always been a advocate for others who can't speak up for themselves and I enjoy pushing myself and others to accomplish my goals and help others accomplish theirs.
Darien Isaacs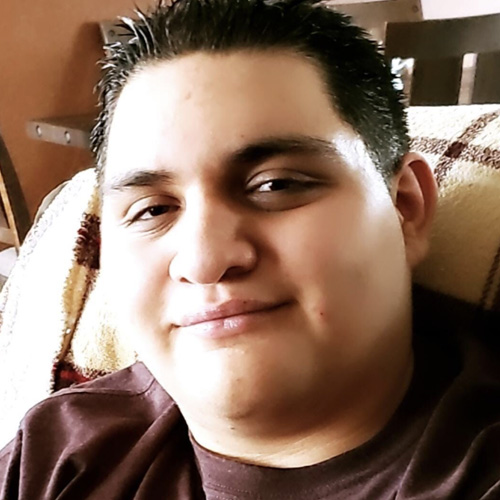 Darien Isaacs is an undergraduate student at UNM-Taos. He is working on getting a digital media degree and getting a career in the media industry. With a passion for filmmaking, photography, and animation Darien Isaacs has gained much experience in many aspects of media. Darien Isaacs is known for having a committed work attitude and strives to make a positive impact in the industry and community. When not working on school or other work, Darien Isaacs enjoys playing the piano, reading, and making films to be seen on You tube and other video sharing platforms. He also likes to spend time with family and friends. He has a pet cat named Penny.
I believe UNM-Taos students should vote for me because I am committed to giving my all to UNM and the community. I'm a dedicated and a hard worker. I will work tirelessly to address students concerns and advocate for any issue's to the well-being and success of students. I have great communication skills and will be able to articulate my ideas and goals clearly and more importantly, listen actively to others. I will never act dishonesty and will serve with fairness and equity in mind. To me the main trait I went to bring to this position is inclusivity. More then anything I value and would like to promote diversity and inclusivity, ensuring that everyone's voices are heard and represented no matter what.
Juan Carlos Rodríguez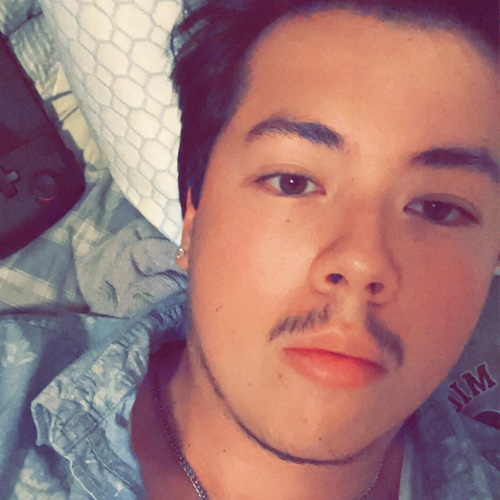 I grew up in Taos NM, my interests are in the medical field. I am LGBTQ and look forward to being part of SGA.
I would make a good representative for the nursing department here in UNM Taos. I'm currently a nursing student and understand what you're going through. I have experience in SGA so I know what to do and what I'm signing up for. I want to be able to provide a smooth transition for new SGA members. And look forward to hopefully serving SGA again in the future.
Kyle Felix Knyazev-Julinski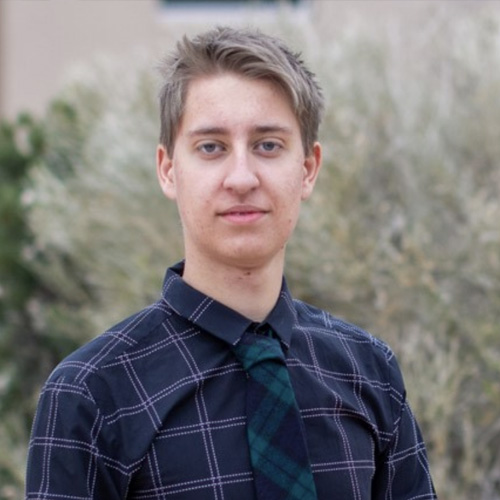 I am a 17-year-old filmmaker and media professional with over 2 years of professional experience; I study film and digital arts at UNM-Taos, I also served my fellow students as the Student Government Vice President and a proud founding member of the UNM-Taos Business Club where I manage marketing. As a filmmaker and media professional, I have had many amazing opportunities such as working with PBS, Chevron, The Town of Taos, and UNM. I am currently showing my documentary, Feeding the Fire at the TCA Sept 3rd @ 7pm!
UNMTSGA, as the Vice President 2022-2023, UNMTBC, co-founder, Tk1 as the Assistant Production Manager 2022-present.
Alyson Martinez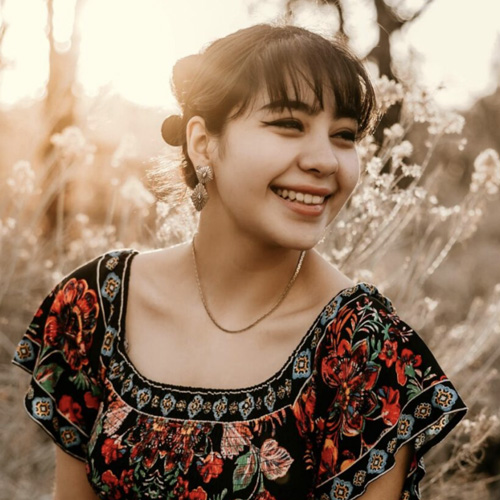 I grew up in Taos, New Mexico with an exception of four years in Albuquerque, New Mexico. I am a creative writer and and artist that loves to experience new ways of doing things. In my college career I am striving to educate myself on how to become an exceptional leader for my community of students. I pride myself in pursuing a higher education and I encourage others to do the same. I strive to bring up the people around me and help them find there voices because I remember all the times I was stuck and quiet.
I believe than UNM-Taos students should vote for me because I have experience in first year higher education classes and student voices. I am making it a goal in my every day life to help those who need it and those who want to make more of themselves. I understand that this campus has a variety of people and I am in love with the diversity that this facility holds. I would be honored to represent ALL students of UNM and make it a place where everyone enjoys to come to learn and participate in our goal of higher education.
Madalyn Urban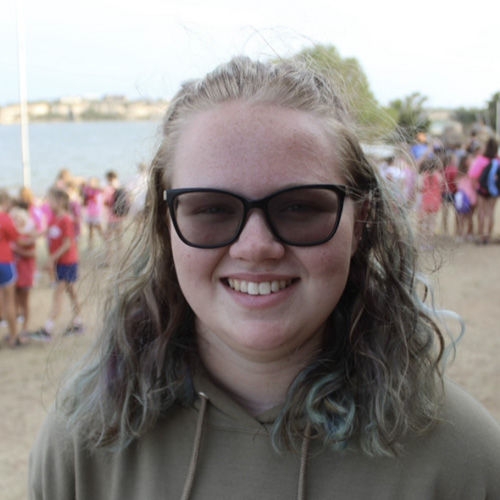 I grew up in rockwall texas about an hour outside of Dallas. I moved to Taos this year. Some of my hobbies are cooking, sports, playing instruments, and studying the brain. I also like the outdoors and animals.
I would serve students and know what their issues are by creating some sort of complaint box. I would then use those complaints and try my best to fix some of them
Manuel E. Baca Villalobos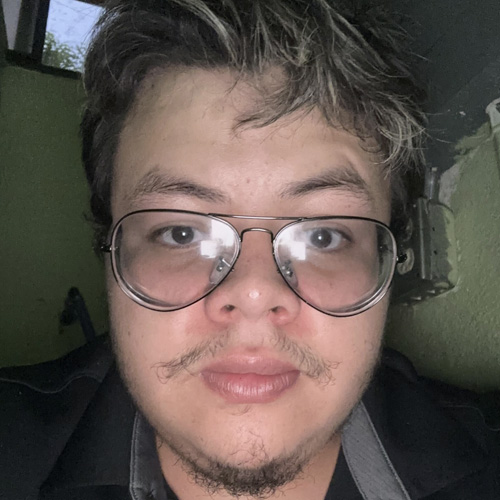 I am from Taos, NM. I am interested an working and being part of something.
I was previously part of the UNM-Taos student government.
---
Would you enjoy representing the student body of UNM-Taos as a member of the Student Government Association (SGA)?
Serving in this capacity means you will act as:
Ambassador:Support your fellow students and positively represent UNM-Taos for UNM sponsored activities/events;
Advocate: Act for the rights of individuals and identified groups of the student body so they may achieve academic success and find opportunities to thrive.
Leader: Work as a team to achieve identified goals, develop leadership skills, mentor new members and network with professionals/leaders in our community.
Liaison: Talk with students so that you may understand the needs of students and communicate those needs with campus leadership.
Recruiter: Identify and invite new members to Student Government with interest in maintaining an active and robust membership.
Promoter: Share resources and student engagement opportunities, events and activities.
---
The UNM-Taos Student Government performs with integrity, honesty, trust and inclusiveness.
Our mission is to encourage and support student participation, to advocate and lobby on behalf of students, to facilitate alternative dispute resolution, and to ensure individual and collective student rights. We intend to build constructive relationships among faculty, staff, students and our community.
Student Government 2022-2023
President Madelynn Gonzales-Mascareñas
Vice President Kyle Knyazev-Julinski
Secretary Sydnie Pino
Treasurer Maximillian Knyazev-Julinski 
Sen. Logan Martinez
Sen. Marissa Tafoya
Sen. Adrian Rodriguez
Sen. Manuel Baca-Villalobos
Sen. Juan Carlos Rodriguez  
SGA liaison to the chancellor Kenyon Olsen
FAQs
The Student Government Association provides funding for initiatives on campus that will benefit all students.
Some examples of initiatives funded include security cameras, a student lounge and a library fundraiser. If you have a project you would like to fund, you may download the form and bring your proposal to an open meeting. You may also contact us with questions at UNMTSG@unm.edu
Request For Funding Form  
Can I attend meetings?
Yes, meetings are open to the public. Each meeting has an open forum at the beginning where you can present your ideas or concerns.
How do I join?
Student government elections are held in the fall. Students currently taking 6 credit hours and a 2.0 GPA are welcome to apply. You may contact us at UNMTSG to find out more.
GET INVOLVED
Attend a meeting.
Meetings are held once a month. 
Join student government
CONTACT
Cami Hartman, SGA advisor
575-737-3697
chartman8@unm.edu
We are happy to hear from you.