Scholarships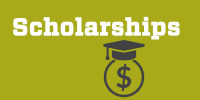 Find the scholarships that are right for you 
We are excited to unveil a new scholarship platform, Award Spring.
By using Award Spring, you will fill out a comprehensive application and scholarships you qualify for will automatically be sent to you! Once you receive the scholarships you qualify for, complete the additional requirements, such as essays, and submit! It's that easy!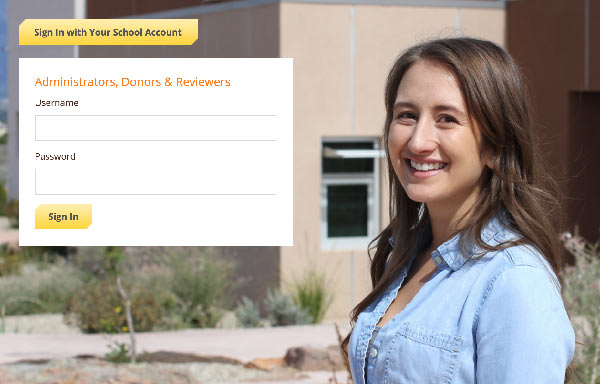 If you are having any difficulty, please take advantage of the Award Spring help guide.
Fill out your application today! 
---
What will I need? 
You may need to upload some documents, such as transcripts, letters of recommendation, etc. Don't fret; in the application it will prompt you and provide area for you upload required documents. 
Do I have to write an essay? 
If it is a requirement of the scholarship you are applying for, there will be a space provided for you to type in your essay. To be sure you understand how your essay will be scored, please make sure to read and follow the rubric provided, here and in the application: 
UNM-Taos Scholarship Scoring Rubric
---
Have you completed your FAFSA form?
Having a current and completed Free Application for Federal Student Aid (FAFSA) on file will help you get scholarships you are qualified for. 
Each year, it is important to submit a FAFSA so you can maximize your available funding options. Even if you think you don't qualify, it's better to have completed a FAFSA than not. 
You might be thinking, "What do I do and what documents will I need?" Read below to get an idea of the process and what you will need:
How to fill out the FAFSA and what you need 
It takes very little time and our Financial Aid Officers are more than happy to help!
To get your FAFSA application filled out easily and quickly, please contact one of our Financial Aid Officers to set up a Zoom session at your convenience:
To fill out the FAFSA on your own, click the below link to be directed to the FAFSA website:
What are FERPA guidelines?
Please be sure to understand, by submitting a scholarship application you are agreeing to the following FERPA guidelines and upon award, the sharing of provided information for data collection and/or to scholarship donors upon their request:
As the applicant of a 2020/2021 academic year UNM-Taos Scholarship, I understand that my academic information, covered under the Family Educational Rights and Privacy Act (FERPA), may be reviewed by the scholarship committee, which may include the donors of applied to scholarships. By virtually signing at the end of this scholarship application, I, the student, authorize UNM – Taos, to release all information concerning my academic records to the scholarship committee, including the donors of applied to scholarships. I understand this information may be released orally, electronically, or on paper. I have the right to inspect any written records released pursuant to this consent and understand that I may revoke this consent at any time.