Entrepreneur, Lawyer is New Bee in the HIVE
October 31, 2023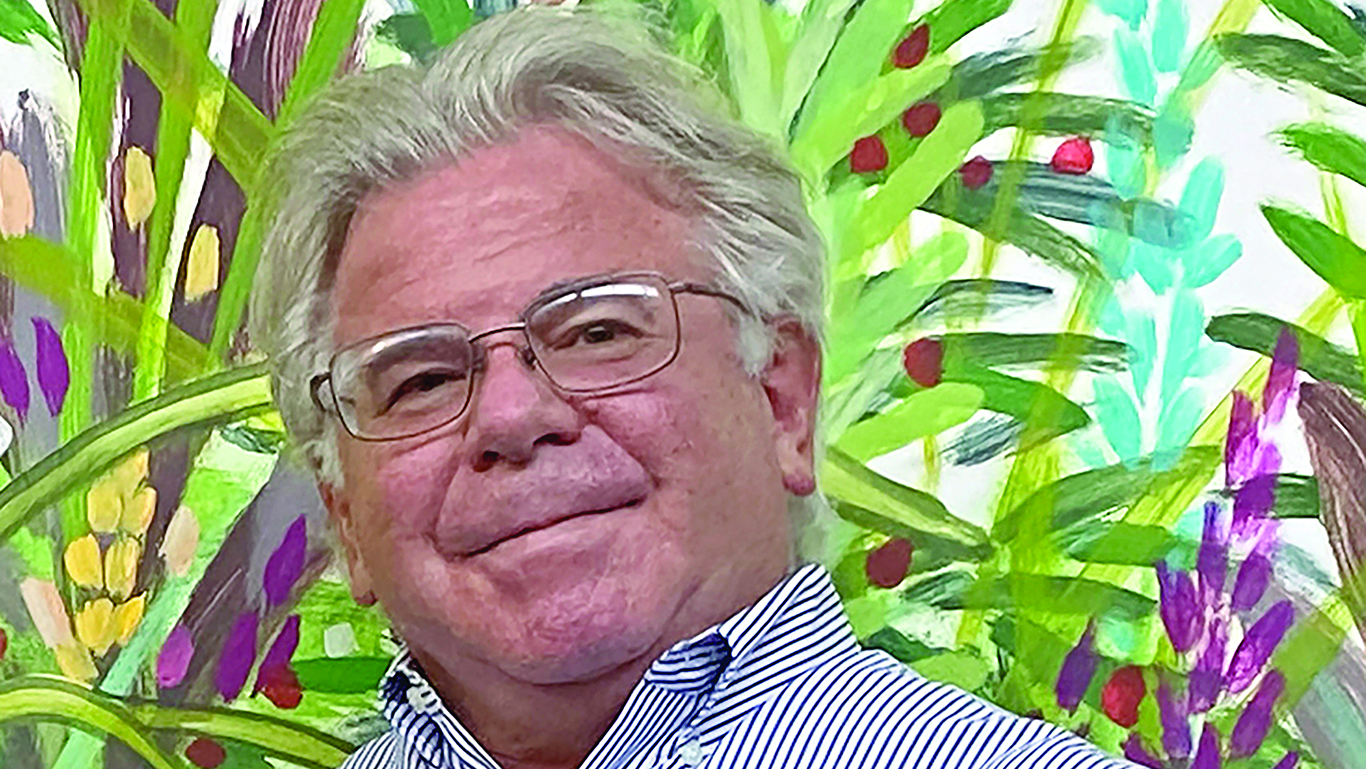 Photo by Scott Gerdes
Steve Glovsky joins UNM-Taos HIVE as its program specialist.
The University of New Mexico-Taos HIVE (UNM-Taos Hub of Internet-Based Vocation and Education) is pleased to announce another bee has been added to the team. Steve Glovsky has joined the HIVE as its program specialist. He oversees the development and implementation of the HIVE Pollinator, the first tech startup incubator/accelerator program in Northern New Mexico. 
The Hive Pollinator hands-on tech initiative in rural Taos is a three-pronged enterprise for the U.S. Economic Development Administration's Build to Scale Venture Challenge "Build" Grant that was awarded to UNM-Taos HIVE. The Venture Challenge supports entrepreneurship and accelerates the growth of technology-based companies in communities and regions. 
Focused on gathering the whole Taos community around support of the tech entrepreneurial environment, this initiative will invite and engage historically underrepresented members of the nation's tech community by supporting scalable tech startups in Northern New Mexico through narrative building, innovative mentorship programming, and tech entrepreneur pollination (incubation and acceleration) housed out of the HIVE. 
"We are so fortunate to have Steve join the HIVE team," said HIVE Executive Director Rose Reza. "Steve's experience and background will be instrumental as we create awareness that tech entrepreneurship is possible for our Northern New Mexico entrepreneurs, leveraging community knowledge to create pathways for tech startups and tailoring entrepreneurial resources towards tech." 
Glovsky is an entrepreneur, lawyer, and recipient of several robotics patents. He has run eLearning, robotics, and technology companies. He's also helped companies in the areas of robotics, sports, and technology move from early-stage startups to successful enterprises. He is trained in strategy, business, law, and finance. Glovsky has held positions as a chief executive officer, director, regional finance officer, director of adult education, chief strategist, lawyer, product manager, and business development manager.  
His career started with Security Pacific National Bank, Bank of America, and Arthur Anderson. He left to pursue and start companies focused on how integrating technology and knowledge can transform how we learn and work. He has a BA from Tufts University and a juris doctor from the University of Southern California Law Center. Glovsky is a licensed member of the State Bar of California.