Inaugural NYC Art Residency Recipient: Selena Pacheco
April 26, 2023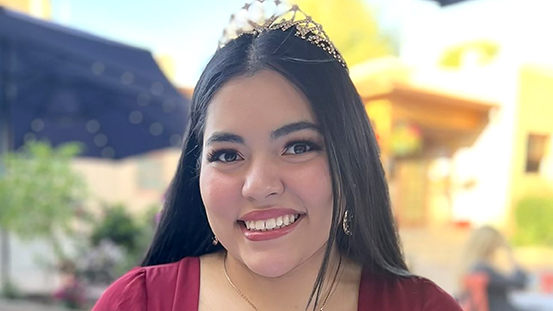 Courtesy photo
UNM-Taos student Selena Pacheco will attend the Interdisciplinary Practices in Bio Art residency in New York City for four weeks this summer.
The University of New Mexico-Taos Department of Fine Arts, Film and Digital Media is pleased to announce an official collaboration with the School of Visual Arts (SVA) in New York City and the inception of the UNM-Taos/SVA Residency Fellowship. 
The summer 2023 UNM-Taos/SVA Residency Fellowship is a fully funded opportunity for one current UNM-Taos student to attend a four-to-five-week residency in New York City. The student will have a private studio space and access to various sculpture and printing facilities in the BFA Fine Arts Department. They will work directly with several faculty, receiving feedback on their work and art world mentorship. The residency culminates in a public exhibition. 
SVA supports residents in making work in any media, including the performing arts. The student will also stay in student housing and receive monetary support for art supplies and daily expenses, including museum tickets. Also, students receive college credit for their participation. 
UNM-Taos and SVA held a search for the student candidate, and are happy to announce the recipient of the fellowship is Selena Pacheco. She will attend the Interdisciplinary Practices in Bio Art residency for four weeks this summer. 
Pacheco is a dedicated student and artist based in Taos, New Mexico. Currently pursuing an Associate of Science in Pre-Science degree at UNM-Taos, she is equally passionate about honing her skills in the arts. 
Located in the heart of New York City's Chelsea Gallery District, this interdisciplinary residency takes place in the SVA Bio Art Laboratory — the fusion of a centuries-old cabinet of curiosities with a state-of-the-art biotechnology laboratory — which houses specimen collections, aquariums, and a variety of microscopes, as well as an art and science library. Students will be introduced to the emerging field of biological arts through hands-on laboratory practices and discussions. 
Demonstrations include microscopic imaging; growing 2D and 3D biomaterials; painting with bacteria; culturing organisms and designing micro-ecosystems; working with bioluminescence; bioplastics; and molecular gastronomy techniques. Discussion topics range from bioethics, genetic manipulation, climate change, and sustainability. 
Students may work in any media, including the performing arts. The program is led by artist and SVA Chair of the BFA Fine Arts Department Suzanne Anker and Tarah Rhoda, manager of the Bio Art Laboratory. Faculty and visiting speakers include artists, scientists, and museum professionals. 
As a painter, Pacheco is committed to perfecting her technique and exploring new creative avenues. Her work is deeply rooted in personal experiences with femininity, sexuality, individuality, and emotion and seeks to explore and better understand these complex facets of her identity. With a strong desire to continue learning and growing, both academically and artistically, Pacheco is poised to make a lasting impact in her field of choice. Her love of both representational and conceptual art has led her to experiment with a range of mediums including oil and acrylic paint, charcoal, and colored pencils. Whether through painting or drawing, her work seeks to capture the rawness and vulnerability of the human experience and to inspire and empower others. 
The SVA Artist Residencies offer artists, designers, and creative thinkers time, space, and a supportive community in which to develop ideas and focus on their artistic direction with summer programs on campus in New York City, as well as in year-round online formats. A unique combination of creative and professional resources provides a rich environment for growth and opportunity in the current, vibrant art scene.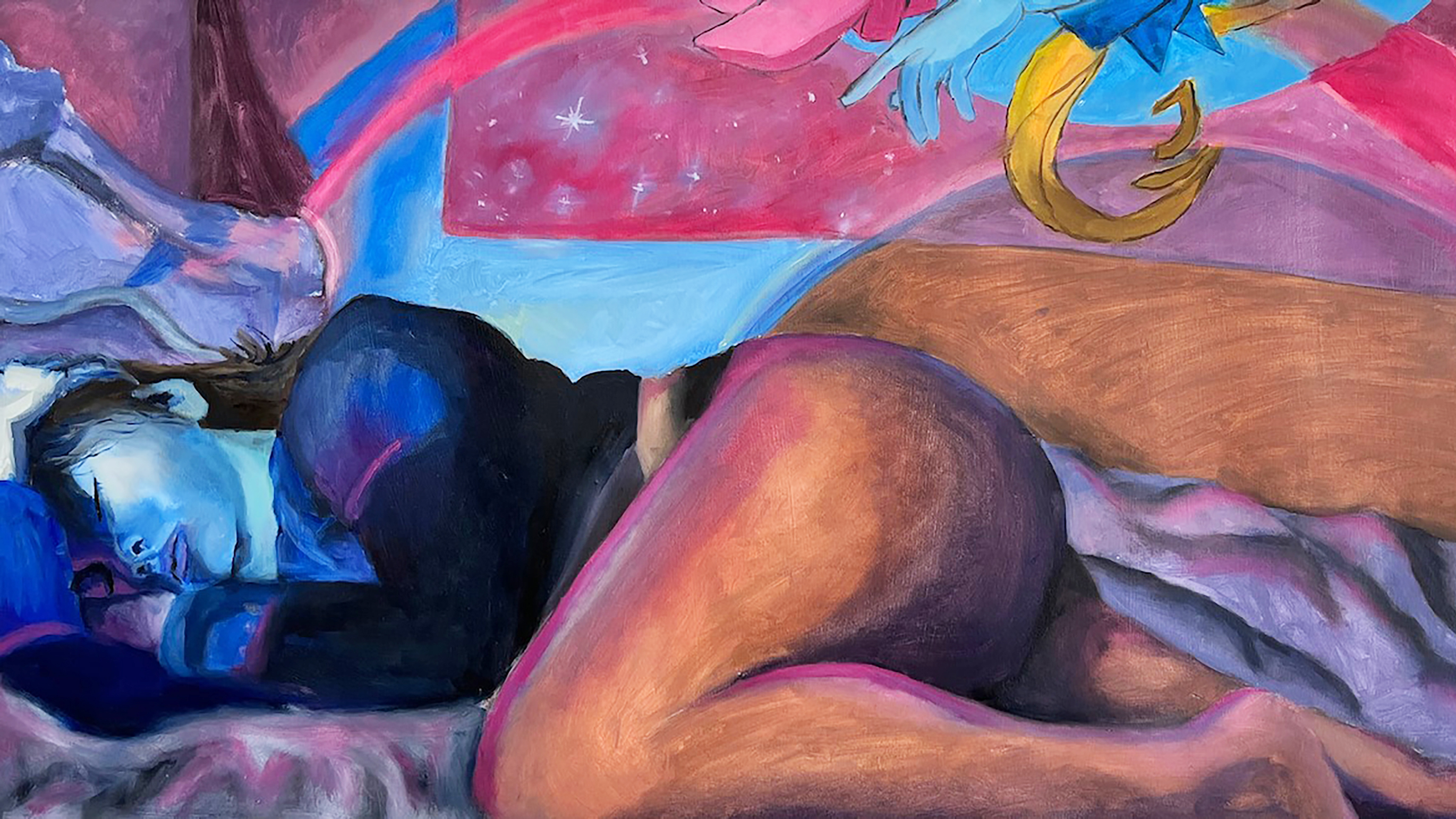 Courtesy image
Untitled painting by Selena Pacheco