Celebratory Mural to be Painted on UNM-Taos Rio Grande Hall
April 21, 2023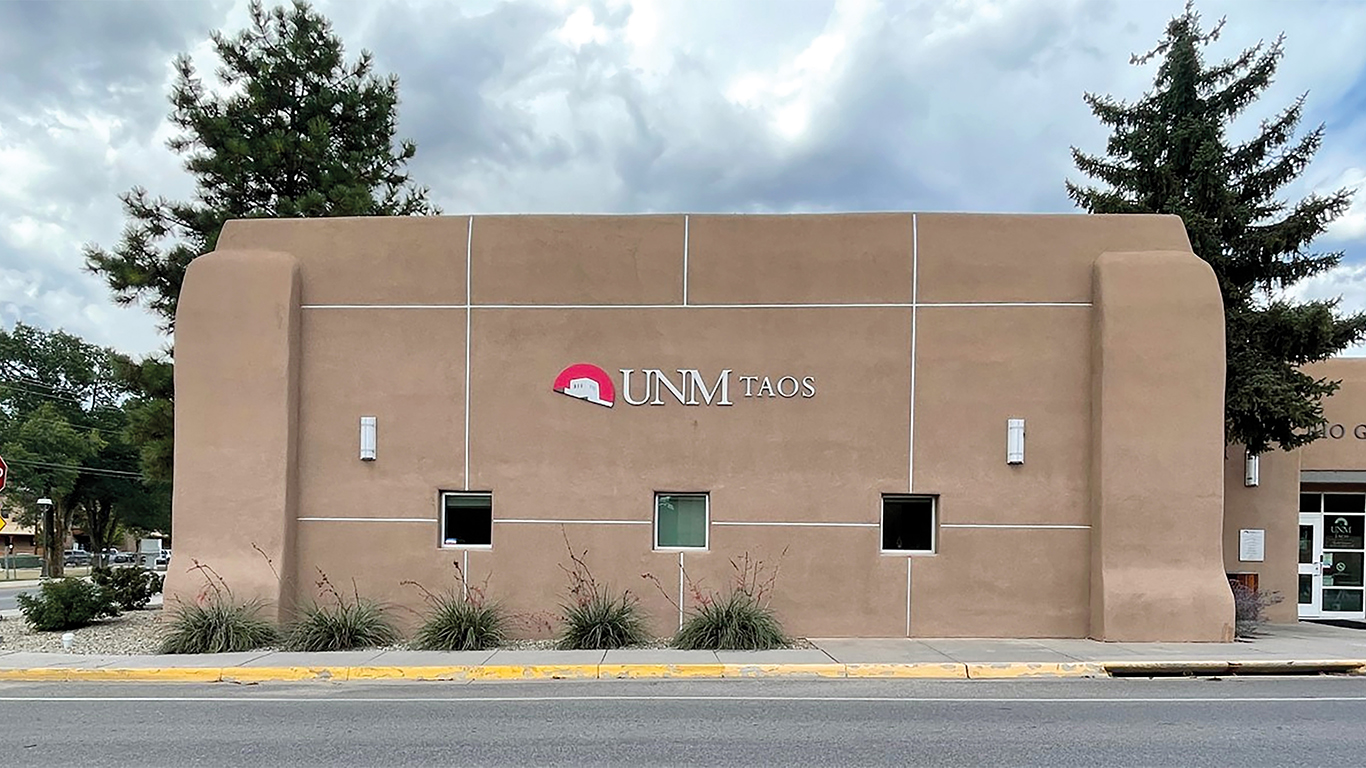 Photo courtesy Sarah Stolar
On May 3, renowned muralist Jenny Ustick will begin working on the Historical Women of Taos mural on the south wall of Rio Grande Hall on Civic Plaza Drive.
The University of New Mexico-Taos, in collaboration with the Taos Arts Council, is pleased to present the forthcoming mural Historical Women of Taos. Beginning on May 3, internationally recognized muralist Jenny Ustick will create a mural on the south wall of Rio Grande Hall on Civic Plaza Drive. The mural will feature four historical women of Taos, who were chosen by the community of Taos and the Taos Pueblo in the spring of 2022. The mural's intention is to not only celebrate Taos women but to also represent the diversity of our community.  
The women featured include DeAnna Autumn Leaf Suazo, a Taos Pueblo and Dine contemporary 2D artist; Maria Rosa Villalpando, the ancestral matriarch of several prominent Taos families and one of the historic women of the Santa Fe Trail; Cleofas Martinez Jaramillo, a historic preservationist of Northern New Mexico's Spanish culture; and Helene Wurlitzer, the philanthropist who started a pivotal artist residency in Taos.  
Ustick is one of the most prominent muralists in the U.S., completing murals for ArtWorks, U.S. Soccer Federation, 21C Museum Hotel, Hard Rock Hotel and Casino, Walls for Women Mural Festival as well as murals in Argentina and Sicily, and the internationally significant BLINK festival. In 2019, she completed a mural on the UNM-Taos Klauer campus designed by local artist Amy Cordova y Boone. This spring she will execute the Historical Women of Taos as her own design. Ustick is also an associate professor of Foundations Coordinator at the University of Cincinnati, and a museum exhibiting artist including prestigious venues such as the Kentucky Museum of Art and Craft; Contemporary Arts Center in Cincinnati; Dayton Art Institute; Cincinnati Art Museum; New Harmony Gallery of Contemporary Art at the University of Southern Indiana; and Redline Contemporary in Denver. Her work has also been exhibited at the Governors Island Art Fair in New York, the world's largest performance art event Edinburgh Festival Fringe, and ArtPrize, an art competition and festival in Grand Rapids, Michigan. 
Ustick will be painting the mural between May 3 and May 20. She will give a lecture on her work at the Harwood Museum of Art on May 3 at 6 p.m. UNM-Taos is hosting community painting days on May 6 and 7 from 12-3 p.m. and May 11 from 4-6 p.m. The mural will also be promoted at the Millicent Rogers Museum along with docent-led tours on women artists in the museum's collection. 
This project — spearheaded by Sarah Stolar, UNM-Taos chair of Fine Arts, Film and Digital Media — is generously funded by the Taos Arts Council (TAC), a nonprofit organization working to ensure that Taos County has a vibrant, vital, and active arts environment. The mission of TAC is to promote awareness, understanding, appreciation, and development of all of the creative arts (literary, visual, tactile, musical, performing, etc.) in order to enhance the quality of life in our Northern New Mexico area. 
Additional supporters include the Town of Taos Historic Preservation Commission; Matthew Thomas, executive director, The Paseo Project; Estevan Rael-Galvez, Ph.D., executive director and project investigator, Native Bound-Unbound; Herbert Foster, former development director, Rocky Mountain Youth Corps; Hall Frost, assistant archivist, Palace of the Governors Photo Archive; Nic Knight, executive director, The Helene Wurlitzer Foundation of New Mexico; and Dr. Michelle Lanteri, curator of collections and exhibitions, Millicent Rogers Museum. 
For more information, please visit these links:
https://www.unmtaosart.com/historical-women-mural
https://harwoodmuseum.org/events/artist-talk-w-jenny-ustick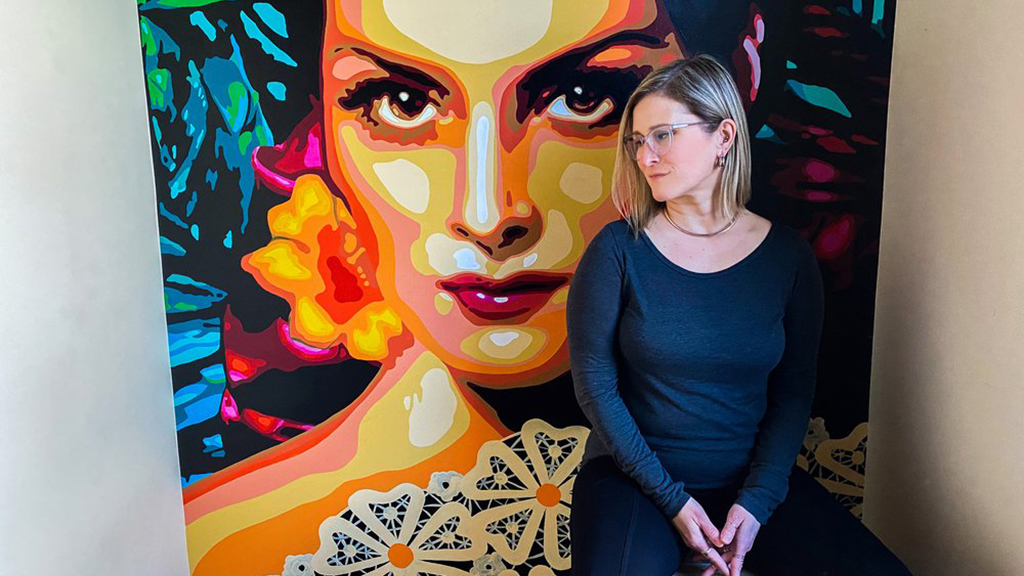 Courtesy photo
Muralist Jenny Ustick