Carrie Fonder: What Sticks
August 24, 2022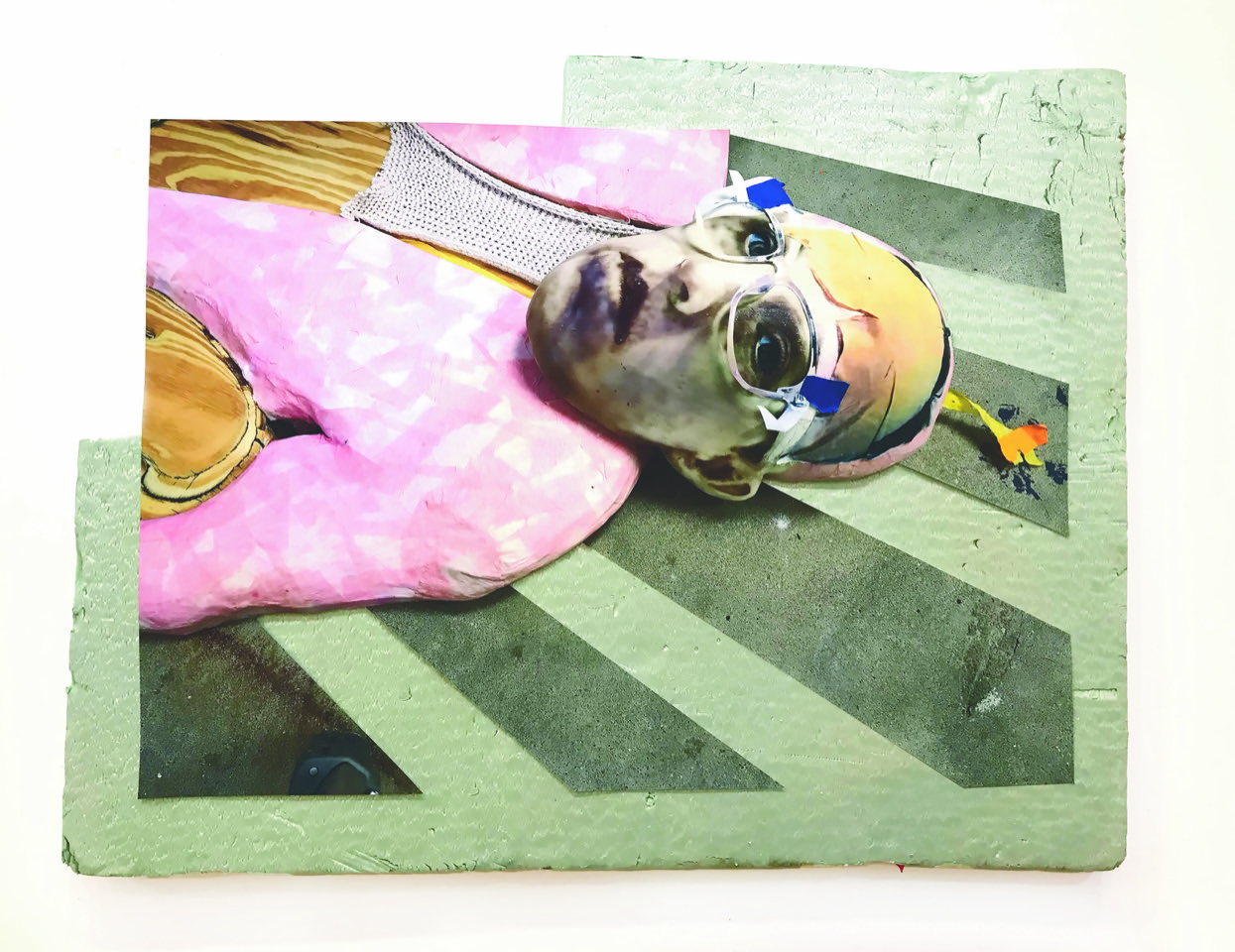 The University of New Mexico–Taos Department of Fine Arts and Digital Media is pleased to present Carrie Fonder: What Sticks, the first professional artist exhibition in the Atrium Gallery since the onset of COVID. The opening reception is on Thursday, August 25th from 5-7pm with the artist in attendance. Carrie will also be giving an artist talk at the Harwood Museum on Wednesday, August 24th at 5:30pm.
What Sticks is a solo exhibition of new work by Carrie Fonder that explores power, longevity, and residue.  Fonder intuitively weaves materials, both two-dimensional and three-dimensional, into a series of interrelated works.  Depicted are art critics, curators and the artist herself, in a parody of people parodying people and materials parodying materials.  It's all an act of grand make-believe that leads to rumination on the final question: what sticks? The slippery title can be understood linguistically in several ways: what sticks (What stays? What remains?) or what sticks (What has residual takiness?) and finally what sticks (What tree branches/weapons/tools?).   
Fonder is a New Genres artist and an Associate Professor at the University of West Florida. She earned her MFA in sculpture at Cranbrook Academy of Art and her BFA in sculpture at Milwaukee Institute of Art and Design. She has lived and worked in India as a Fulbright Nehru Award recipient. Currently a member of Good Children Gallery in New Orleans, she has exhibited her work nationally and internationally, from Detroit to New Delhi. For more information about her work visit www.carriefonder.com.
The University of New Mexico–Taos Department of Fine Arts and Digital offers an Associate of Fine Arts and an Associate of Arts in Digital Media Arts. Fine Arts courses include a variety of studio disciplines, including art practices, drawing, painting, sculpture, ceramics, metals, photography, and printmaking as well as art history. The DMA program offers filmmaking, graphics, animation, and multimedia using digital tools in preparation for a career in media arts. Students are supported in following their personal goals beyond community college including pursuing degrees or working within the art community of Taos and beyond.
The UNM-Taos Atrium Gallery is located in Fred Peralta Hall on the Klauer Campus and is open on weekdays from 9 to 5pm. Masks and social distancing are required on campus.