'Graduation is the highlight of our year'
May 10, 2022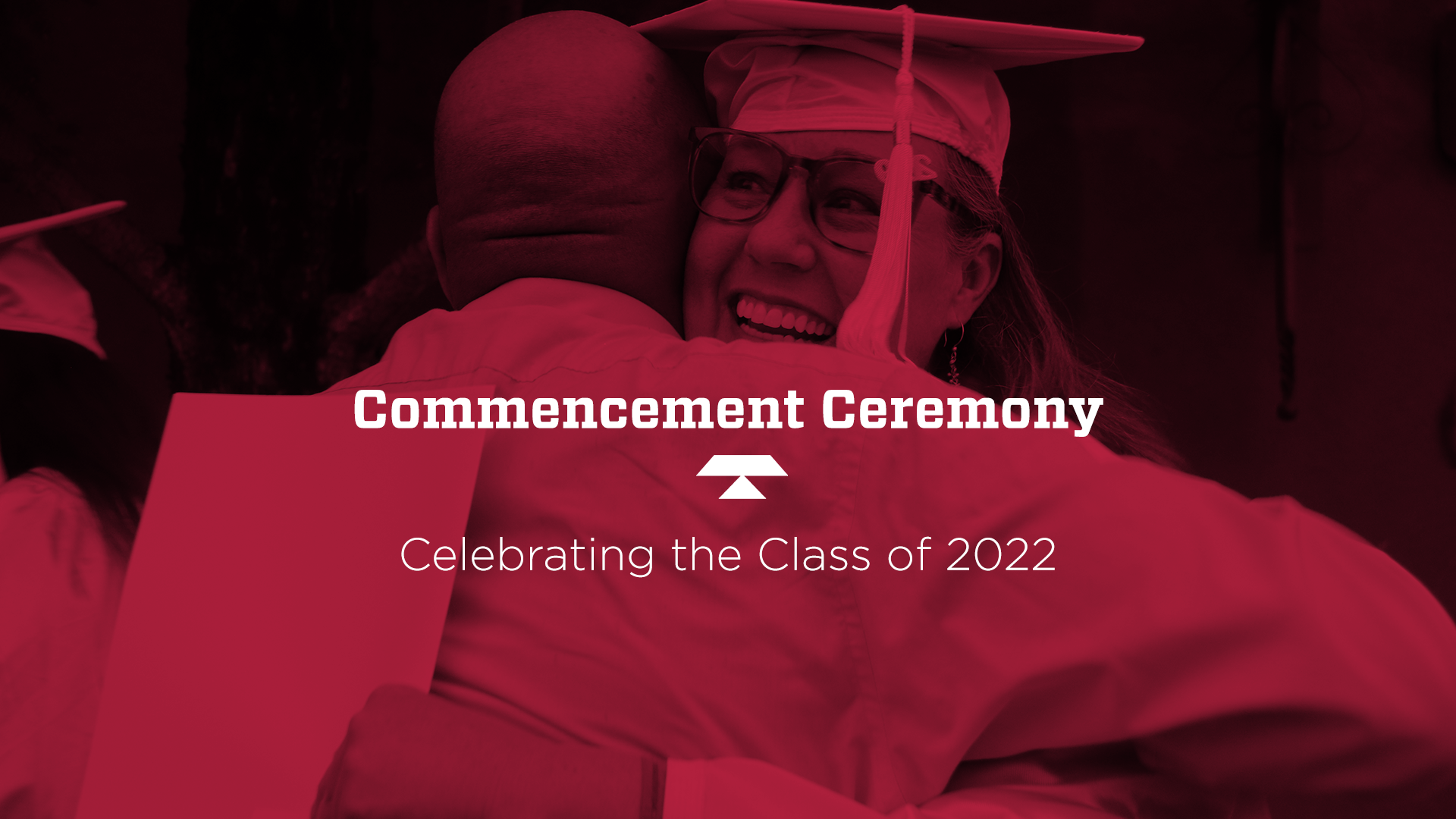 "Graduation is the highlight of our year. It is an opportunity to recognize our students, their families, and the people who make up their support system. We celebrate every accomplishment with our students, and graduation is the celebration of many accomplishments, the result of perseverance and determination."  — UNM-Taos Chancellor Dr. Mary Gutierrez  
The 2022 University of New Mexico-Taos Commencement Ceremonies will take place again in person on Thursday, May 12 for High School Equivalency graduates and Friday, May 13 for Certificate and Associate degree graduates. Each ceremony will begin at 6 p.m. at the Sagebrush Inn and Conference Center. 
High School Equivalency Graduation
Through the Taos Education and Career Center (TECC) at UNM-Taos, 40 students are graduating with their High School Equivalency degree (HSE, formerly GED). Students who have taken the HSE preparation courses elsewhere around the region but have had their tests proctored at UNM-Taos Center for Academic Success and Achievement (CASA), are invited to participate in the HSE graduation ceremony as well.  
Since 1999, TECC has been a place in Taos County for adults 16 and older who want to earn a high school equivalency diploma, improve their literacy skills, prepare for college, and/or learn English as a new language. The services are offered free of charge.  
During the past 20-plus years, the program has served more than 3,800 students from ages 16 to 60 and older. During that time, more than 760 Taoseños have earned their high school equivalency diplomas and more than 500 have enrolled in college. In addition, 618 immigrants have enrolled at TECC, taking advantage of English language classes. New this year, 18 students at TECC took for-credit college courses in math and writing while they were working on their HSEs. 
New Mexico Higher Education Department (HED) Secretary Stephanie Rodriguez is Thursday's keynote speaker. As former senior policy advisor for Gov. Lujan Grisham, Rodriguez covered topics and policies involving education, military affairs, and the national laboratories. Previous to her state government post, she worked for Gov. Lujan Grisham in Congress where she reviewed the impacts of federal policies on New Mexico communities and engaged in local and statewide outreach efforts. She also served as the liaison for the Congressional Hispanic Caucus on state initiatives surrounding equity and inclusion. Rodriguez earned bachelor's and master's degrees from the University of New Mexico School of Architecture and Planning. 
Thursday's ceremony will feature student speaker Larae Crow from Dulce, New Mexico, who is a TECC participant, and HSE graduate. Of Jicarilla Apache and Jemez Pueblo ancestry, Crow is a non-traditional student and a persistent working mom. 
A reception will take place immediately following the ceremony. 
UNM-Taos Associate and Certificate Degree Ceremony
There are 130 students graduating with their associate or certificate degrees from UNM-Taos. There are 61 associate degrees being awarded and 60 certificates. Six students are receiving more than one degree. Seven of the associate degrees were earned by area high school students thanks to the dual-credit program.  
Also, 80 students are graduating with Honors (GPA of 3.5 or above); three graduates are veterans; and 10 graduates are members of the Phi Theta Kappa Honors society. 
The top three degrees by program are in the areas of STEM (25), Health Sciences (49), and Professional Skills, also referred to as career technical education, or trades (20).
Taletha Maricle-Fitzpatrick, who has a Bachelor's in Aerospace Physics and a Master's in Systems Engineering, will deliver Friday's Commencement address. She currently works at Lockheed Martin Space as a senior project engineer where she supports mechanical and composite assemblies for human and deep space exploration programs including Artemis, Europa, Mars Sample Return, Janus, Lunar Trailblazer, and Dragonfly. Kelly Fitzpatrick, her mother, is the coordinator for the UNM-Taos Veterans Upward Bound program.
The student chosen to address the graduates and audience is Kayl Rainer who was selected to the 2022 All-New Mexico Academic Team Phi Theta Kappa (he has a 3.49 GPA) and is the Student Government Association (SGA) president.
"Kayl has done some great work as president of the SGA, has integrity, and cares deeply about the student experience here at UNM-Taos. He takes on a lot of responsibility," said Alexis Laube-Manigault, Rainer's academic advisor. "He is very bright, an advocate for students, is very loyal to his Native American identity, and is knowledgeable about his people's history." 
Not someone who shies away from asking the hard questions, Rainer is a leader for his community. He has traveled around the world with his family who performs traditional Native American dance and flute music. Rainer is pursuing a degree in Forestry Management at New Mexico Highlands University.
The reception following the ceremony will feature the music of Mariachi Teotihuacan.