Fostering Literacy
February 18, 2022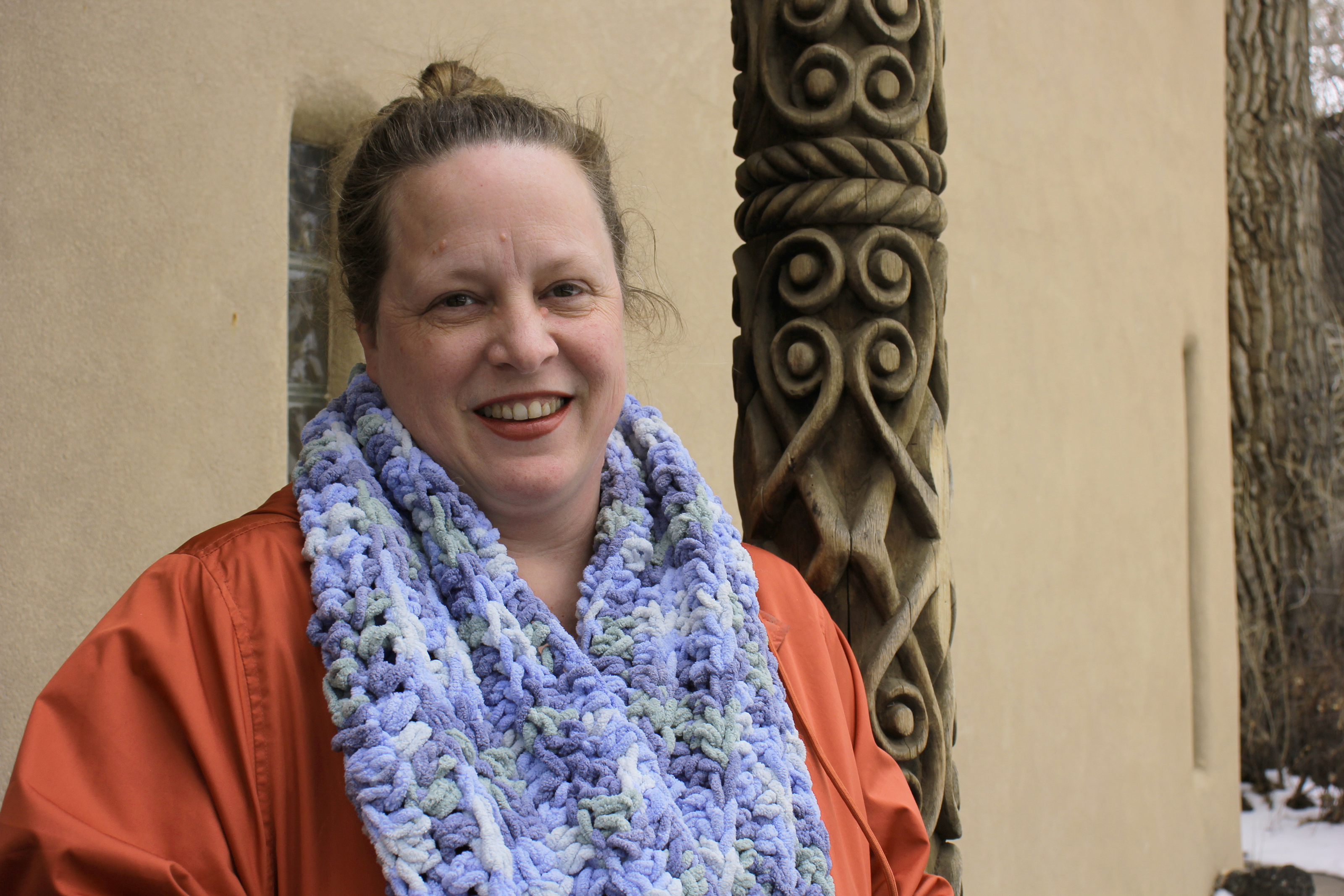 Photo by Enrico Trujillo
Amber Gordon, UNM-Taos English faculty member, and New Mexico children's literacy collaborator 
The ability to read and write enriches people's lives and thus, empowers societies as a whole. Literacy is arguably the most important part of education. 
UNM-Taos English faculty member Amber Gordon collaborated with a group of New Mexico educators on the article "Exploring Children's Rights through a Global Literacy Community in the Land of Enchantment," which was recently published on The University of Arizona's World of Words website. 
This group of five classroom teachers — who live in different regions of the state — had "a common interest in having a rich dialogue with other teachers as members of a learning community," wrote member Yoo Kyung Sung, Ph.D., Associate Professor in the UNM Department of Language, Literacy, and Sociocultural Studies. They all met through graduate courses where they read a range of children's literature. This literacy community met virtually once a month during the pandemic. Their discussions are what led to this particular article. 
"We have collaborated for the past couple of years on fostering literacy in our classrooms at a variety of levels," Gordon explained. "Dr. Sung and I work with adults in a college setting. (The other group members are educators in primary schools and one is a community leader/educator.) Working with these folks is great because we talk about the different texts we select and themes that we want to infuse into our curriculums."
The group chose the theme of children's rights, "thinking that children's rights as a theme would allow us to rethink the sociopolitical landscape of New Mexico," Sung wrote. "We could unfold a wide range of social issues through the theme of children's rights, including immigration issues, bilingual and biliteracy learning, inequality of community resources, poverty, and many more. Specifically, the pandemic situations that brought unprecedented problems in shortages of resources, materials, and life essentials could have great potential for us to consider teaching implications with children's literature because of the strong relevance of books with children's rights."
Gordon is also a Ph.D. student in Organization, Information and Learning Sciences (OILS) and collaborated with this group in the Language, Literacy, and Sociocultural Studies program (both at UNM).
The group also submitted a brief outline to the National Council of Teachers of English (NCTE) about this work and is hoping to present in November, but has not yet been notified of acceptance.