Kona Mirabal: Reaching for the Stars
November 10, 2021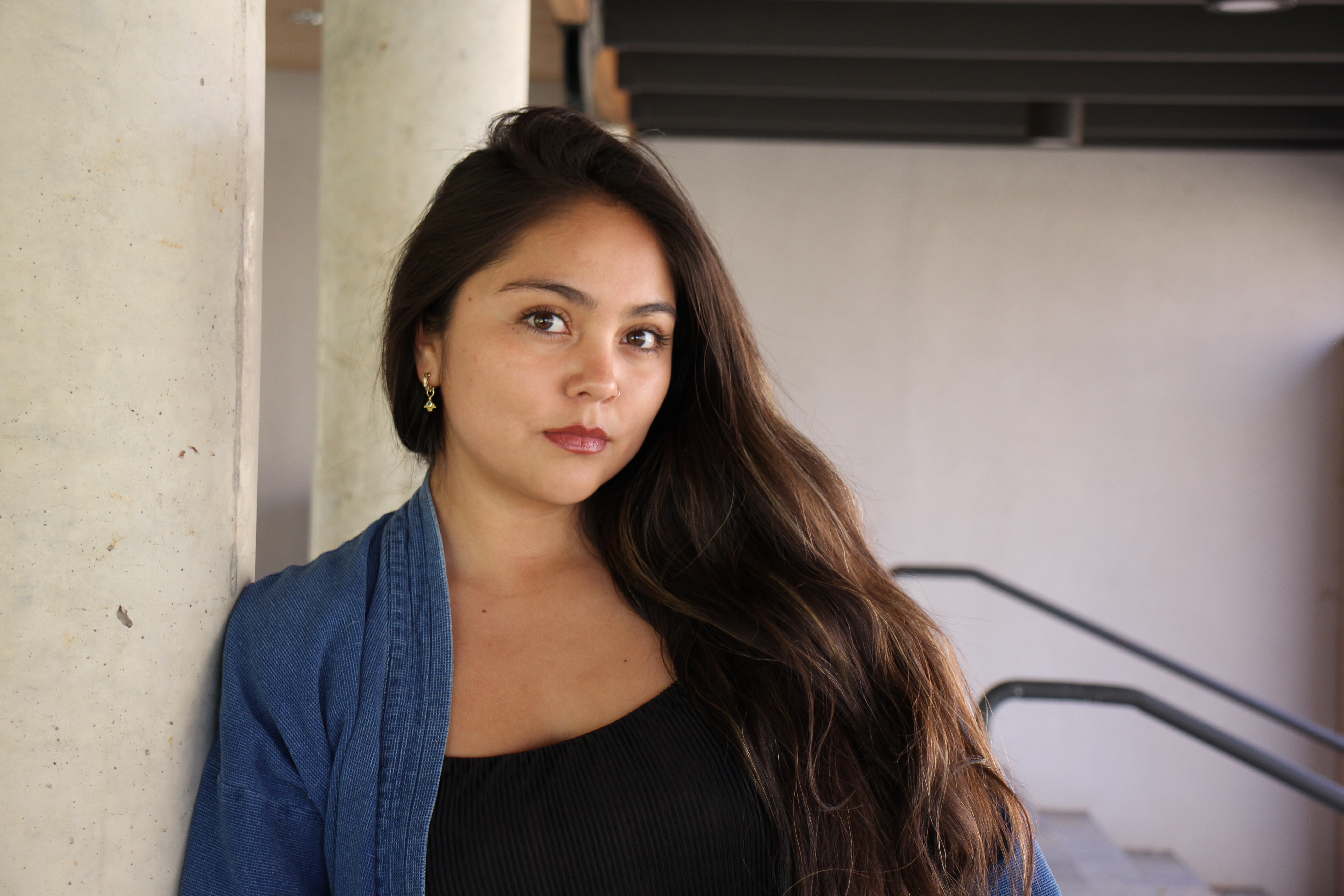 Photo by Enrico Trujillo
UNM-Taos student Kona Mirabal talks candidly about balancing her culture's ideals and traditions with being a higher education student in today's world.
Story by Scott Gerdes. Interview/video by Enrico Trujillo 
Native American students fall victim to the stereotype and misconception that they are all the same. This is clearly not true. Their tribes are not exactly alike. Each one has a unique history and culture. Consequently, Native student stories are unique and complex. Those students need to be acknowledged for who they are.
Kona Mirabal talks about her experience as a UNM-Taos student from Taos Pueblo, and how she weaves her culture's traditions in with her "Western world" studies as part of a special video presentation in honor of Native American History Month. 
College wasn't always on Mirabal's radar. In high school, she thought that being a woman of color — being an indigenous person — trying to be accepted into the non-tribal culture of higher education would present many barriers. And who was featuring Native role models in the media to send the message that she could do it? 
"You don't see a lot of people who have the same skin color as you or hair as you, or even as simple as eyes as you," Mirabal expressed. "That's really disheartening — to the point where it's like, you know if no one has done it, how can I do it? How can I be that person to break those barriers?"
Then, one day she woke up feeling that her maturity level had grown. Believing this, Mirabal became confident, focused, and determined to overcome any obstacles.
"I'm going to be that face to the next generation to say, 'If she can do it and she can balance both worlds and she can balance being a very strong advocate to her culture,' and still participate in pretty much everything that I can get my hands on," Mirabal said.
Once that clicked, Mirabal "was really excited to go above and beyond" from her high school diploma. 
"I wasn't looking for anything too extravagant; something that took me away from my home and my culture and my traditions," she described regarding what she was looking for in an educational institution. "Thankfully, UNM-Taos is here and provided that stability, and that community. I was able to fall back onto that and really feel confident enough to still do both things — to manage my culture and my traditions as well as coming into the Western world and getting my degree. Doing everything that I want to do, here."
Her long-term goal is to become a holistic psychologist — to be an advocate of the traditional ways of indigenous cultures and intertwine that with traditional medicines and traditional thinking. "I'm really, really deeply in love with herbology," she shared adding, "I want to do so much. I'm a very strong advocate of reaching for the stars and doing whatever you want to do. I want everybody to understand that we are writing our stories as we speak. We are the editors of our life."
Watch the video here: https://youtu.be/TrEycTeqZpA