Tracy Jaramillo retires as UNM-Taos Kid's Campus Director
September 29, 2021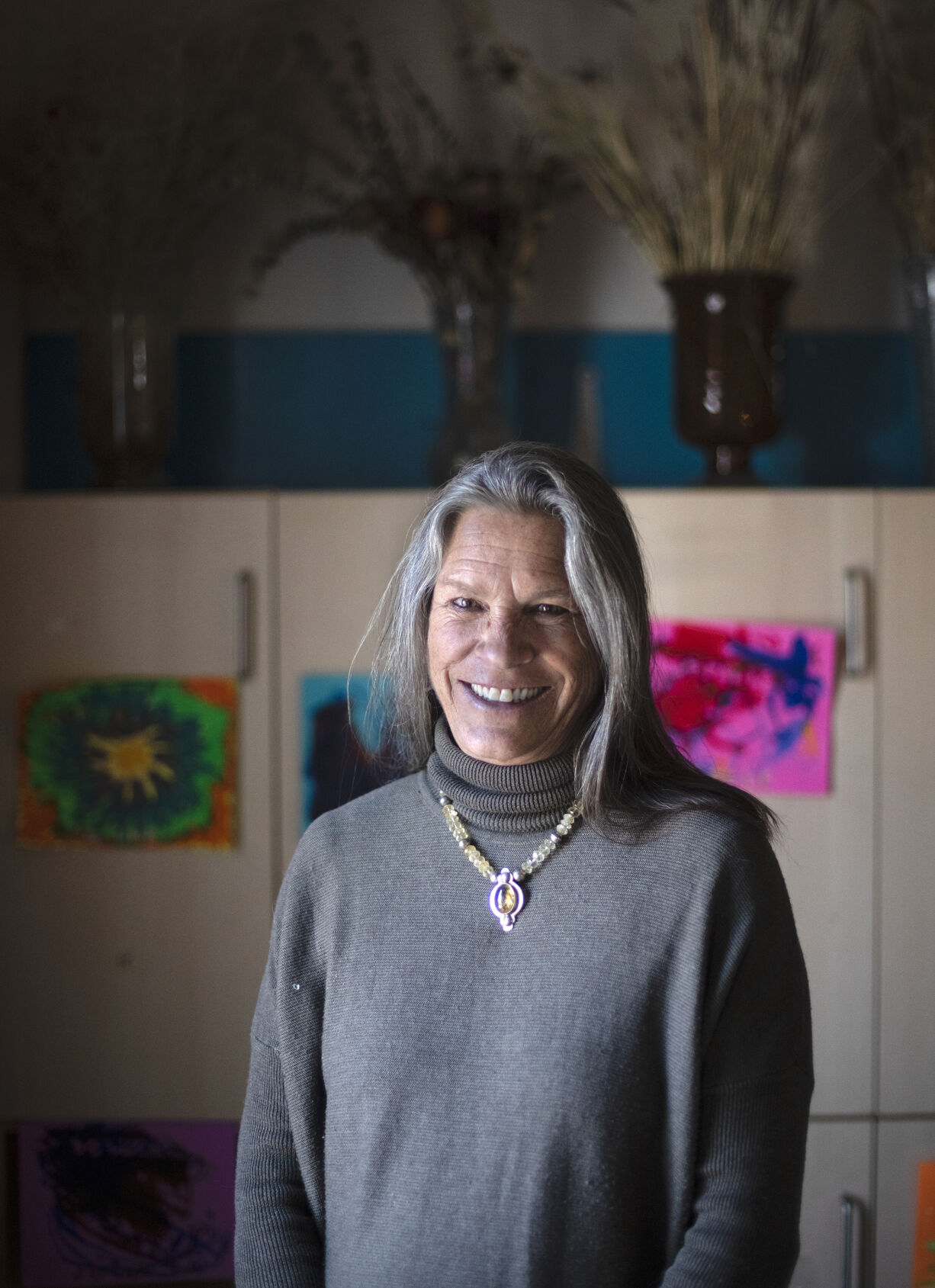 Photo By Morgan Timms/Taos News
Longtime UNM-Taos Kid's Campus Director and Early Childhood Development faculty member Tracy Jaramillo, gets set to retire after spending her career advocating for improvements in young children's education and their overall well-being.
Tracy Jaramillo, the face of and passion behind UNM-Taos Kid's Campus and Early Childhood Education program for the past 11 years, is officially retired as of Oct. 1.
"I am proud to have had the opportunity to be a part of so many lives of Taos children and families." She told the Taos News last March. "Each and every one has been my greatest teacher."
Tracy and her daughter, Taylor Jaramillo Etchemendy, were featured in the 2021 Taos Woman publication produced by the Taos News and honored during the related 2nd Annual Taoseña Awards. Both women have devoted their careers to early childhood education and care.
Tracy's journey began with her parents, Art and Mark Adair, and their "courage to take a risk and begin a new life in Taos." The family relocated from Illinois to Taos in 1974 when she was a junior in high school. After graduating from Colorado College in 1980 with a degree in anthropology, Tracy, and her soon-to-be husband, Greg Jaramillo, were certain Taos was the place to raise a family.
"Like many, we had the task of dreaming up a way to carve out a living in the place we loved," she shared with the Taos News. "It was with a leap of faith that I accepted a job at Taos Valley School as a preschool assistant and after-school teacher."
Taos Valley School showed Tracy the joy and rewards that come from working with young children. She was hooked. She had ideas. So why not open a new school? 
In 1993, Tracy, Michele Hunt, and Ellary Simms, opened the doors to Anansi Day School. "It was a wonderfully creative and inspiring period in my career," Tracy stated.
After 13 years with Anansi, Tracy moved on to work as one of the initial consultants and trainers for New Mexico PreK in 2005. The shared stories Tracy heard from early educators around the state empowered her renewed passion for early childhood advocacy.
Then in 2010, Tracy joined UNM-Taos as the director of the Kids' Campus and faculty member of the Early Childhood Education Department. 
"I feel fortunate to have had the support and encouragement of the administration to pursue my advocacy efforts," she told the Taos News. "It has been rewarding to 'grow' a program again." 
Tracy didn't stop there. She's also a founding member of Paso a Paso Network. For almost 20 years, the group has focused on bringing community agencies together on behalf of children and families. A recent Paso a Paso project is the formation of the UNM-Taos Teacher Residency Program. 
Tracy has left an indelible mark on UNM-Taos and the Taos community. We applaud her vision, purpose, and everything she has done to make the lives of children, families, and coworkers better. The UNM-Taos family wishes her all the best as she enters a new phase of life.