Join a mission to lift people and communities out of poverty: UNM-Taos HIVE hiring two AmeriCorps VISTA positions
June 9, 2021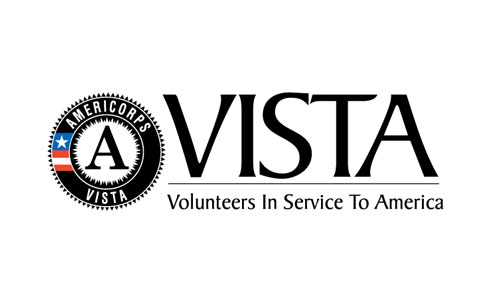 UNM-Taos HIVE has been selected by the Center on Rural Innovation (CORI) to receive two AmeriCorps VISTA members to help build HIVE's capacity and programs related to digital jobs training.
CORI is running a national project to deliver inclusive digital jobs training and career placement support to low-income rural residents across the country. They are working to shift the narrative on what is possible in rural America. As part of this effort, CORI is recruiting 12 AmeriCorps VISTA members to help build the capacity of organizations like UNM-Taos HIVE to implement these tech-focused programs in six rural communities. VISTA members will serve for one year, beginning in mid-July 2021.
Sound interesting?
AmeriCorps members in the VISTA program have joined the fight against poverty by helping local organizations expand their capacity to make change. The VISTA program serves in each of the 50 U.S. states and in all U.S. territories. Members serving in the AmeriCorps VISTA program serve full time for one-year terms. The only eligibility requirements are as follows:
Be 18 years or older (no upper age limit)
Hold one of the following citizenship or legal residency statuses: U.S. citizen, U.S. National, Lawful Permanent Resident (i.e., Green Card status), and persons legally residing within a state. Examples of persons legally residing within a state may include those holding the following classifications: refugee, asylee, temporary protected status throughout VISTA service, and holding Deferred Action for Childhood Arrivals (DACA) status.

Some ideal candidates for this opportunity might include:
• College students who are graduating with no job lined up
• Young people in the community who want to start a career in education, government, recruitment, IT, public service, or any related field.


Anyone who wants to work on an exciting new project and give back to the community
CORI, founded in 2017, addresses the dramatic opportunity gap between rural and urban communities that grew out of the Great Recession. Its mission is to advance "economic prosperity in rural America through the creation of inclusive digital economy ecosystems that support scalable entrepreneurship and tech job creation." 
For more information about the VISTA program and benefits, please visit https://tinyurl.com/yhsd66ta.
To learn more about CORI, go to: https://ruralinnovation.us/ 
Interested candidates only need to complete a brief application form.