UNM-Taos Lobo's achievements garner her prestigious scholarship
May 12, 2021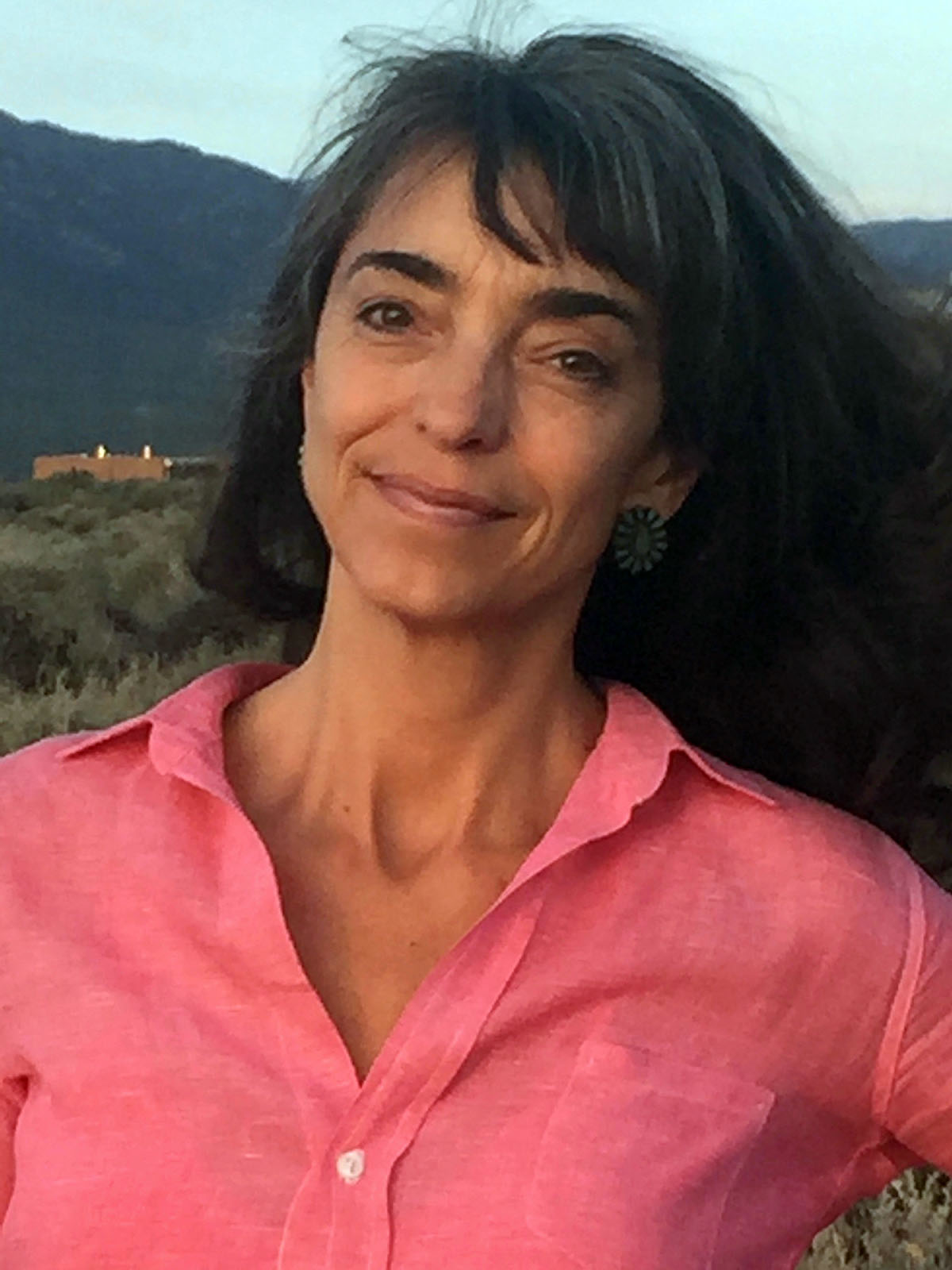 Courtesy image
UNM-Taos student Tara Lupo
UNM-Taos student Tara Lupo's first years attending college after high school were, well … more about fun than her future. But age is just a number and now at 59, she's completing her general education credits and will graduate this spring with an associate degree. 
Tara is one of 49 students to be named as a 2021 New Century Transfer Pathway Scholar (NCTPS) and will receive a $2,250 scholarship. The New Century Workforce Pathway Scholarship recognizes the most outstanding workforce-bound student from each state.  
New Century Transfer Pathway Scholars are selected based on their academic accomplishments, leadership, activities, and how they extend their intellectual talents beyond the classroom. More than 2,000 students were nominated from more than 1,200 college campuses across the country. Only one New Century Transfer Pathway Scholar is selected from each state. Tara received the highest score in New Mexico. 
Students must be nominated for the All-USA Academic Team to be eligible for this scholarship. No one specific member of staff or faculty nominated Tara — UNM-Taos, as an institution, submitted her.  Lupo stated, however, that Sr. Student Success Associate Ariana Delmerico was instrumental in the nomination process. Delmerico has advised Lupo for almost two years. 
"Tara is an exemplary nontraditional student," Delmerico said, "who demonstrates social-emotional leadership skills in everything she does. Not only is she academically focused and hard-working, but she is also very kind, generous of heart and seeking to give back to our Taos community — once she earns her Masters of Social Work degree."
The minimum requirements are that students must:
Be nominated by your college's designated nominator. 
Be enrolled in at least six (6) semester hours in an associate degree program or career/technical program through December 2021, with an established GPA at the time of application.
Hold a minimum GPA of 3.50. 
"The good folks at UNM-Taos nominated me for the scholarship." Lupo shared. "It will help with my tuition. I'm very grateful!"
Tara is enrolled at New Mexico Highlands University for the fall semester. Her plan is to attend for three years — the length of time it will take her to complete a Master of Social Work (MSW). Before attending UNM-Taos, Tara worked as a hospice chaplain. Her plan, she said, is to return to hospice work in the role of a social worker.
As a hospice chaplain, Tara worked closely with the social workers on her team and became comfortable with the responsibilities of both roles. She plans to earn her LCSW (Licensed Clinical Social Worker) once she is working in the field with her MSW. 
"I loved being a chaplain. A social-worker colleague of mine suggested that I return to school to earn my MSW, and after thinking it over it made sense. As a social worker, it is possible to work for change in our state's policies around nursing home regulations, end-of-life care, and other related issues. I feel passionate about how we treat our elderly and would like to see more compassionate and generous care in our community."  
NCTPS is sponsored by the Coca-Cola Foundation and the Coca-Cola Scholars Foundation, with additional support provided by the American Association of Community Colleges (AACC) and Phi Theta Kappa.
During the American Association of Community Colleges Annual Convention held last month, a special video recognition was shown to honor and celebrate everyone's achievements as a New Century Transfer Pathway Scholar. Award boxes, including a medallion and certificate, were mailed to students in April.
"We congratulate Tara for receiving this prestigious scholarship, and we are honored to partner with the Coca-Cola Scholars Foundation, The Coca-Cola Foundation, and the AACC to recognize her outstanding achievements," said Phi Theta Kappa's President and CEO Dr. Lynn Tincher-Ladner. "Scholarship programs like this are integral for creating opportunities for two-year college students to succeed and for putting college completion within reach."
In her spare time, Lupo makes time to take a hike — in the best sense of the phrase. 
"Hiking, for me, is about the most therapeutic thing there is!" she said. "I most often hike the Ski Valley Road trails and venture farther south and north from time to time. We are so blessed to have this much wilderness to explore right in our own backyard. My wonderfully supportive partner, Luis, and I love hiking with our puppy, Sita."