Celebrating the 'great river' DMA style
April 14, 2021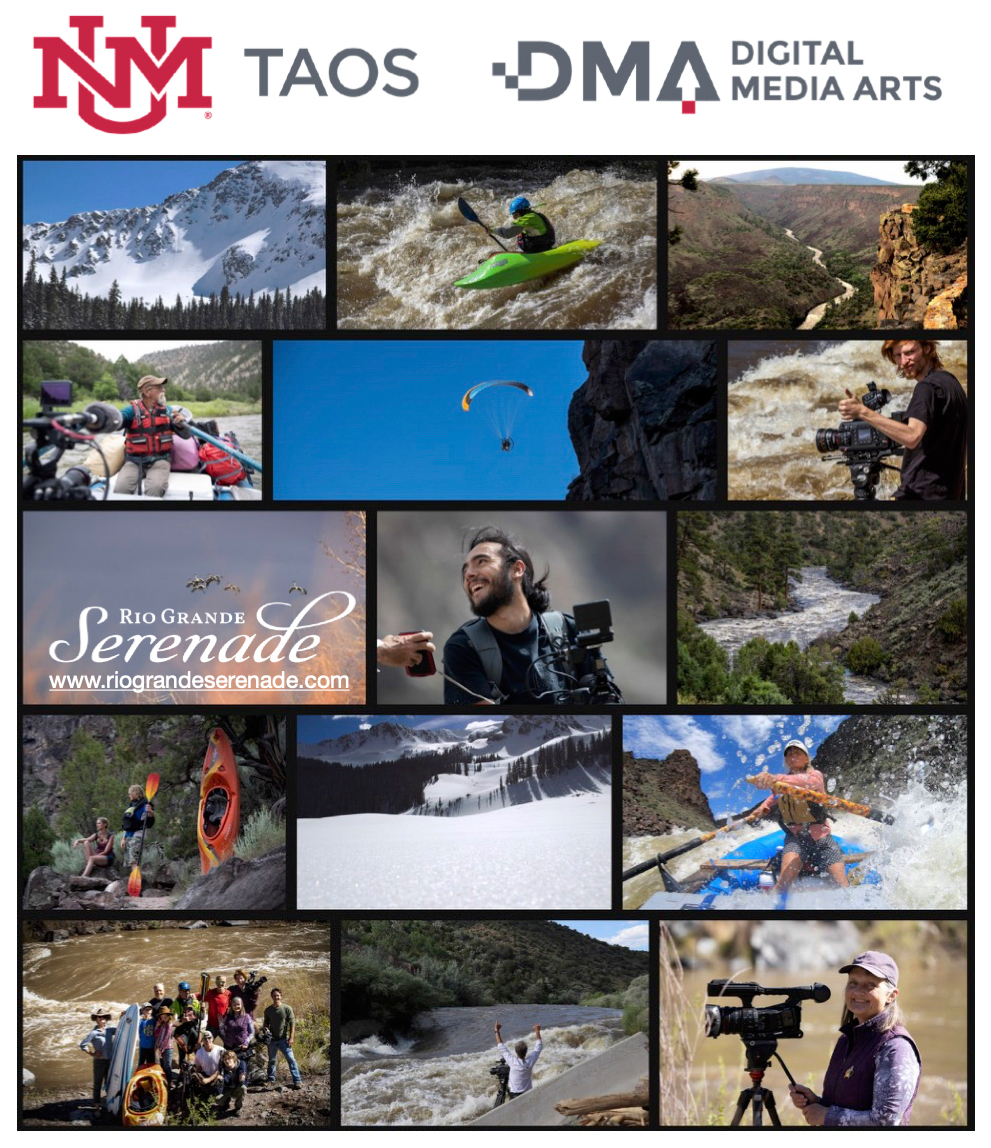 In the high desert Southwest, where myth and reality intersect, there exists a legendary river — a revered and beloved water-source that goes by the name, Río Grande. 
And "great" it is — this epic waterway is the fifth longest in North America, and the 20th longest in the world. Rising as a clear, snow-fed mountain stream more than 12,000 feet above sea level in the San Juan Mountains of southwestern Colorado, the Río Grande descends across steppes and deserts, watering rich agricultural regions and giving outdoor recreation seekers a thrill as it flows on its way to the Gulf of Mexico.
It cuts through New Mexico for about 470 miles — cutting and rumbling into Taos County, rushing about 50 miles through its namesake gorge from the northwest to the southeast. It is a destination in and of itself.
In 2019, filmmaker and UNM-Taos Digital Media Arts (DMA) instructor Peter Walker and his students set out to capture the beating heart and almost magnetic pull of the Río Grande. The result is a poignant and beautiful docuseries. Recently released to the public, "Río Grande Serenade" is the first in the series. 
A free, outdoor screening of "Río Grande Serenade" will be held Fri., April 23, 8-10 p.m., at Taos Plaza during Paseo Project's Art Walk — part of the Taos Spring Arts Festival. 
And be sure to catch a visual art and video presentation of the newest edition of UNM-Taos' Howl: Art & Literary Journal, on Sat., April 24, from 8-10 p.m. at Taos Plaza. The works were submitted by UNM-Taos students, staff, and faculty, as well as the greater Taos community. 
These special events are part of the Taos Spring Arts Festival. For more information, please visit taosspringarts.org.