'The Food the Ancient Chaco People Ate'
April 7, 2021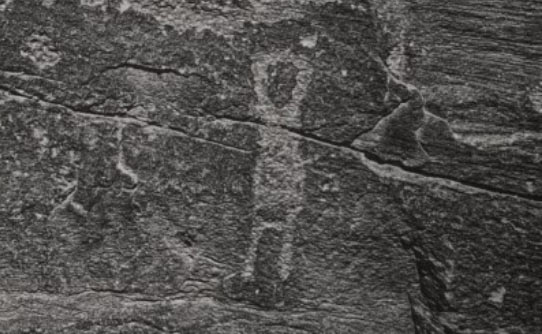 Native Americans were resourceful and very good at using what was available to them. Food was no exception.  
On Tuesday, April 13 at 5:30 p.m., the Taos Archaeological Society presents the free Zoom lecture, "The Food the Ancient Chaco People Ate: What the Archaeological Record Does and Does Not Tell Us." Karen Clary, Ph.D., will talk about how archeobotanists get plant remains from dirt at archeological sites and the ethnobotanical record they mine to connect plant remains found in sites to ancient lifeways, among other things, with a focus on the San Juan Basin. 
Clary co-founded the Castetter Laboratory for Ethnobotanical Studies at UNM with Mollie Struever Toll and Anne Calvert Cully. The lab undertook ethnobotanical analyses of plant remains from archeological sites all over New Mexico, mostly for the Office of Contract Archeology at UNM and the Lab of Anthropology in Santa Fe. She spent the rest of her career working on plant and natural resource conservation. Clary retired in 2017 from the Lady Bird Johnson Wildflower Center in Austin, Texas, as director of the Plant Conservation Program. 
Zoom link ID: 545 842 9500. 
Community college survey underway 
Right now, students across the country are taking part in the Community College Survey of Student Engagement (CCSSE) to share their college experience, and to help shape the future of their school. 
Student participation in the CCSSE is very important. An email invitation has been sent to selected students, who will also receive reminders via text. If you are a faculty or staff member who speaks with students regularly, please encourage them to respond to the survey if they received an invitation. 
The survey requires an access code, which is the student's UNM ID. The survey will be open until mid-May.